A Healthy Outside Starts From the Inside.
The conflicting messages about nutrition can make it incredibly difficult to know how to make healthy choices that promote wellness.
That is why nutrition counseling and diabetes education is an integral part of a patient's comprehensive wellness plan at MedLink Georgia.
Our professional staff provide comprehensive assessments and personalized nutrition plans for each
patient while taking their medical history, family history, and habits and lifestyle into consideration.
Be sure to watch the videos below for diabetes facts and recipes! More to come soon!
Who Can Benefit From Nutrition Counseling?
People of all ages can benefit from nutrition counseling. Our providers help patients set and reach achievable health goals. So, whether you're looking to lose weight or get better control of your diabetes, we can help you get there. Consult with your provider about nutrition counseling if any of the following applies to your health needs or situation:
Diabetes

Hypoglycemia or Pre-Diabetes

Weight Loss or Weight Gain

Heart Healthy Meal Planning

High Blood Pressure

Food Allergies

Gastrointestinal Diseases (Celiac, Crohn's, IBS)
Nutrition During Pregnancy

Breastfeeding

Grocery Shopping/Healthy Eating on a Budget

Bariatric Surgery Supervised Weight Loss Counseling

Meal Planning & Preparation

Eating To Improve Performance in Sports
What is Diabetes Education?
Diabetes education services provide information and skills for people to manage their diabetes and related conditions. This program is tailored to your individual needs, goals, family history, and life experiences and is guided by evidence-based standards.
Topics include:
Healthy Eating

Being Physically Active

Taking Medication

Checking Your Blood Sugar

Reducing Your Risk for Other Health Problems

Learning To Cope With Stress, Depression, & Other Concerns
Diabetes Education services are offered in both individual and group settings, or by Telehealth. We also offer Spanish Diabetes Education classes! To find a Diabetes Education class near you, follow our Facebook page for class location and time announcements.
Tamara Herman, MS, RD, LD, CDCES
Specialty: Dietary & Nutrition Counseling
Service: Diabetes, Nutrition
Location: Habersham, Rabun, White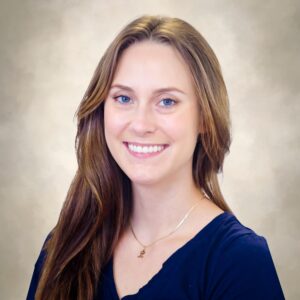 Jennifer Madore, MS, RD, LD, CDCES
Specialty: Dietary & Nutrition Counseling
Service: Diabetes, Nutrition
Location: Bowman, Colbert, Gainesville, Winder
Bowman

Colbert

Gainesville

Habersham

Rabun

White

Winder
We offer telehealth appointments for all other locations for both diabetes and nutrition counseling.